Merry Christmas 2014!
Christmas Trees and Decorating Service
COME TO 5 GEORGE ST, LEICHHARDT for a REAL CHRISTMAS TREE (19th-23rd Dec 9am-4pm)
We still have some hundred available trees for pickup from our warehouse at 5 George St, Leichhardt, but they are not good enough for us to home deliver "sight unseen" by the customer (if you chose one here, we might still be able to home deliver it). The better ones are 8 days old. Prices for Warehouse Pickup range from $25-$120, sizes range from 4ft to 10ft. Trees of varying ages and freshness.




Decorating Services still available to Christmas Eve!
We also install/de-install ARTIFICIAL Christmas Trees from 5ft to 20ft and other decorations (ours or your own) See here for Artifical Christmas Tree prices or to request a quote.

We may also be able to deliver/decorate a REAL tree - but enquire first by email!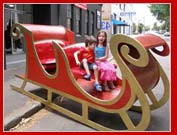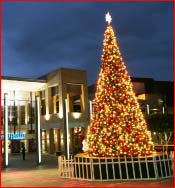 Christmas Tree Warehouse:

2014 location: 5-9 George St, Leichhardt (heading to the city, turn left from Parramatta Rd BEFORE flood st)


Open 10am-4pm every day to the 24th Dec.