Merry Christmas 2015

Now taking orders your mid-year and end-of-year Christmas Events!


Christmas Trees and Decorating Service
Christmas in July
Merry Christmas again from Elfhelp! We'll have Real and Artificial Christmas Trees available in Sydney for delivery this July.
For real trees, order in June as we'll be getting the trees into Sydney on a per customer basis.
Have Elfhelp install/decorate and pickup after your event! Email Xavier for a quote.


Christmas Oct-Jan
In December 2015, we'll have about 2000 of Freshly cut Christmas Trees for home/business delivery and sale from our warehouse.
We think they are the best Christmas Trees in Australia - and so do our clients!

We also install/de-install ARTIFICIAL Christmas Trees (indoor/outdor to 10 meters) and other decorations such as Wreath & Garland (ours or your own)
for Offices, CBD Foyers, Council spaces and Shopping Centres. See here for prices or to request a quote.


December Home Delivery Service - Sydney
Select your Suburb Delivery Dates (if possible!) and then see prices & service options on the Booking form.
Payment on Delivery is fine, but you need to book in advance!

Elfhelp's original signature service (still the most popular) is a package that includes Home Delivery, Installation in Water-Stand, and January Pickup.
You can even select one of our Christmas Decoration Themes and we'll decorate it too!

Order your Real, Freshly Cut Christmas Tree here! (decorated or undecorated)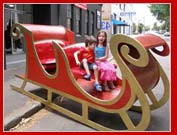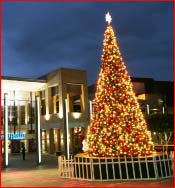 Christmas Tree Warehouse:

2014 location: To be announced October 2015 (our warehouse to the public moves around each year in the inner west)


Open 10am-4pm every day to the 24th Dec.