About Elfhelp Pty Ltd
Elfhelp Pty Ltd
ACN: 107 065 190
ABN: 15 107 065 190

Elfhelp
PO Box 911
Lane Cove NSW 2066



Originally a family based business selling freshly cut Christmas Trees from Lane Cove in Sydney, Elfhelp Pty Ltd was incorporated in 2003 after success with large decoration projects. It is managed by the Seton brothers, who have backgrounds in web-design, sculpture, acting and engineering. Elfhelp employs many Elves as the Christmas Season hots up, from about mid October.

Elfhelp is a Registered Trademark.

So what does Elfhelp do for the rest of the year? Each to their own mostly, but we also work on other Special Events such as Chinese New Year, Australia Day, Easter, Yuletide ("Christmas in July"), and provide trees and decorations for advertising.



Fiver!
Yes, this is the same fellow as found on the
Contact
page - but the picture was taken in Winter, where he allows his hair to grow long. Sort of like us really.
His name is Fiver. He is the happiest dog in the universe. (Probably)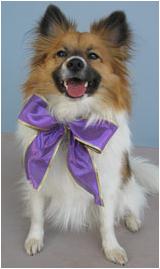 Pipkin!
Pipkin is a little rascal, taking over mascot responsibilities. He is the cheekiest dog in the universe. (Probably)

Past Projects

Elfhelp has decorated many Christmas Trees for Offices, Christmas Parties and Venues. E.g:

...Visa, Qantas, Microsoft, Sony, Ozemail, Colgate, Holden, UBS, Life's Good, Solution 6, Redbull, Sydney Olympic Park ... and NSW Police HQ, University Technology Sydney, Lifestyle Channel, Taronga Zoo, Powerhouse Museum, Mortgage Choice, RNS Hospital, The Establishment, Fox Studios...and others

Plus many Sydney Hotels, Restaurants, Shops and Pubs.

One of our outdoor custom projects was the construction and decoration of a pair of tall fake trees in Hurstville Plaza's water ponds, and hanging super-sized baubles from the Palm Trees.